Discover more from Bronx Frontlines
A weekly newsletter exploring issues of identity and displacement. Bronx Frontlines is a mix of reporting, essays, and cultural reviews.
Ten movies I am watching this month to think about organizing.
The recommendations are by my friend and comrade, Siddika.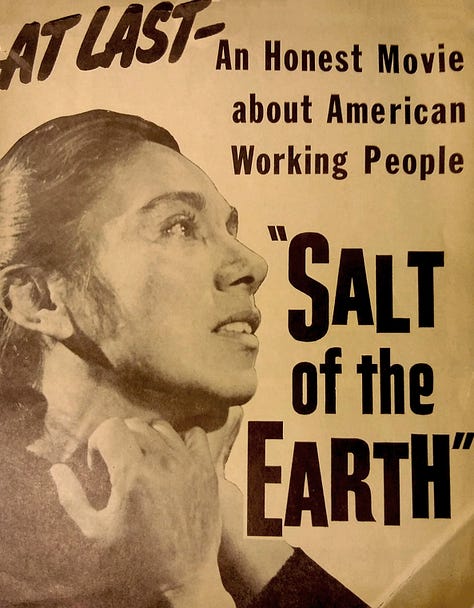 I spend a lot of time walking around my neighborhood with my friend and comrade, Siddika. 
They are also a Bronx immigrant kid; their family is from India. They are a brilliant organizer with a tremendous ability to succinctly explain U.S. labor movements and decades of leftist organizing in New York City. They are the reason I learned and reported on a nurses' strike and Montefiore's role in displacing Bronx communities earlier this year. They push my writing and thinking, helping me understand anarchism and communism and neoliberalism.
They are always answering questions I have about the state and who really runs the world, and they often recommend pop culture to help me think more deeply about queer liberation and organizing, including "Steven Universe," "Dead End: Paranormal Park," and "Avatar: The Last Airbender."
Bronx Frontlines is a reader-supported publication. To receive new posts and support my work, consider becoming a free or paid subscriber.
During a road trip to Ulster County a few weekends ago, I shared with Siddika and my partner that I was reading a lot more these days about the multi-national companies that own majority shares in virtually every company that we use as consumers, from our food to our clothing to our music to our media. They recommended I return to Walter Rodney's How Europe Underdeveloped Africa, adding that the book could answer many of the questions and connections I wanted to think through about the ways that European—and American—empires disenfranchise the world and control the material goods we need to survive. (You can read about 100 pages of the book here.)
This week isn't easy. Like so many New Yorkers, I am angry and sad and hopeless following the murder of Jordan Neely. There are so many crises impacting our communities, crises that our local and state officials do not care about. Our bodies do not matter to the state, and it is devastating and despairing to live with this reality, constantly, while also trying to survive and build. I keep wondering where our city will be in the next few months, the next year. What does it mean to build knowing our oppressors are heavily armed and resourced by the state, by corporate America? What does it mean to build and survive when hope feels impossible?
What does it mean to build and survive when hope feels impossible?
Siddika and I often sit together and think through political education we can do together and with others in our neighborhood. They gave me a list of films to help me learn revolutionary history and organizing more fully, including "The Bee," "Norma Rae," "V for Vendetta," "Lagaan," "Union Maids," "The Murder of Fred Hampton," and "The Legend of Bagatsing." I haven't watched most of the movies on their list, but this week and month I need to sit with stories of humans building and growing and fighting against empire, so I will work my way through their suggestions.
Here are the three I am starting with:
"Salt of the Earth" is a 1954 film based on the story of Mexican-American workers who fought against the Empire Zinc mine in 1951. They went on strike and demanded better wages and working conditions. It features a female narrator and explores workers' rights at the intersection of race, gender, migration, and class. You can watch the movie on YouTube.

"Paris Is Burning" is a 1991 documentary about drag queens and ball culture in New York City in the mid to late 1980s. In a 2019 review for Vanity Fair, writer K. Austin Collins describes how the movie highlights how "drag refuses to take our identities at their word, exposing the ways that femininity, or the class rituals of wealth, are put on to begin with. These identities, in other words, are not natural: they're signifiers, telling the world a story about who the person on display is supposed to be. They're already drag." You can watch the film on HBO Max.

"The Lorax" is a 2012 animated film based on the 1971 book of the same name by Dr. Seuss. It is a story about humanity's—and capitalism's—relationship to the environment. The Lorax "speaks for the trees" and fights against capitalists trying to destroy the forest. You can watch the movie on Netflix and you can read a PDF of the book here.